{{ addToCartSuccessMessage }}
{{ addToCartErrorMessage }}
Pantry
Oh So Good Traditional Egyptian Style Dukkah 125g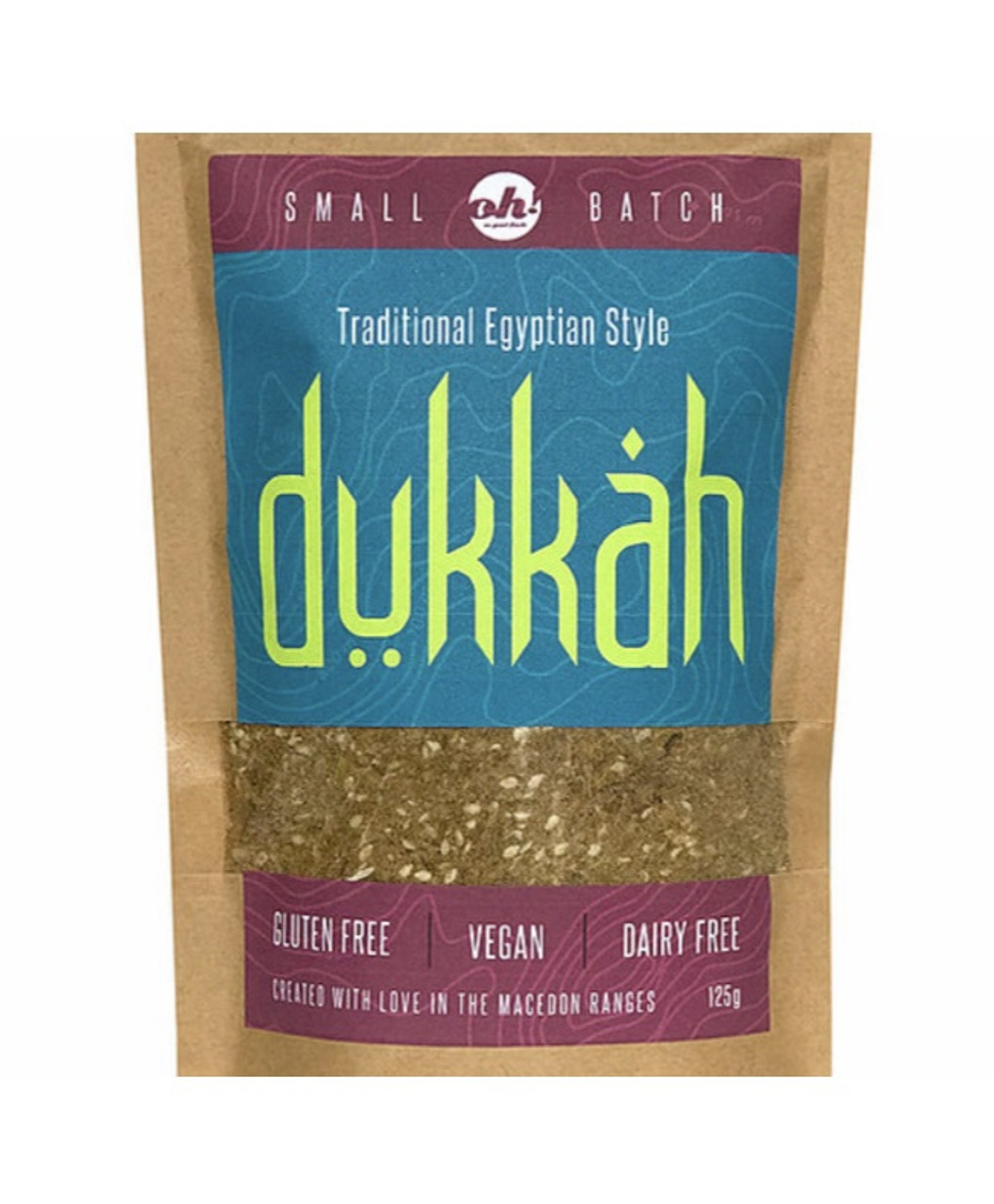 Pantry
Oh So Good Traditional Egyptian Style Dukkah 125g
Dukkah is traditionally eaten with bread and olive oil but that is just the start of what you can create.
Blended with Australian almonds, sesame seeds, cumin, coriander, fennel, finely seasoned with salt and pepper and slowly dry roasted to perfection, this exotic blend will add a symphany of flavour to your savoury dishes.
Let your imagination run wild and make your taste buds sing!
Almonds, Sesame Seeds, Cumin (Ground and Seeds), Coriander, Fennel Seeds, Salt, Pepper
Enjoy with bread and olive oil; sprinkle over soup, salads, eggs and roast veggies; use as a crust on fish and chicken; add to a dip; or create your own flavour sensations.
Questions and answers of the customers
There are no questions yet, be the first to ask something for this product.