{{ addToCartSuccessMessage }}
{{ addToCartErrorMessage }}
Pantry
Black Garlic Puree 200g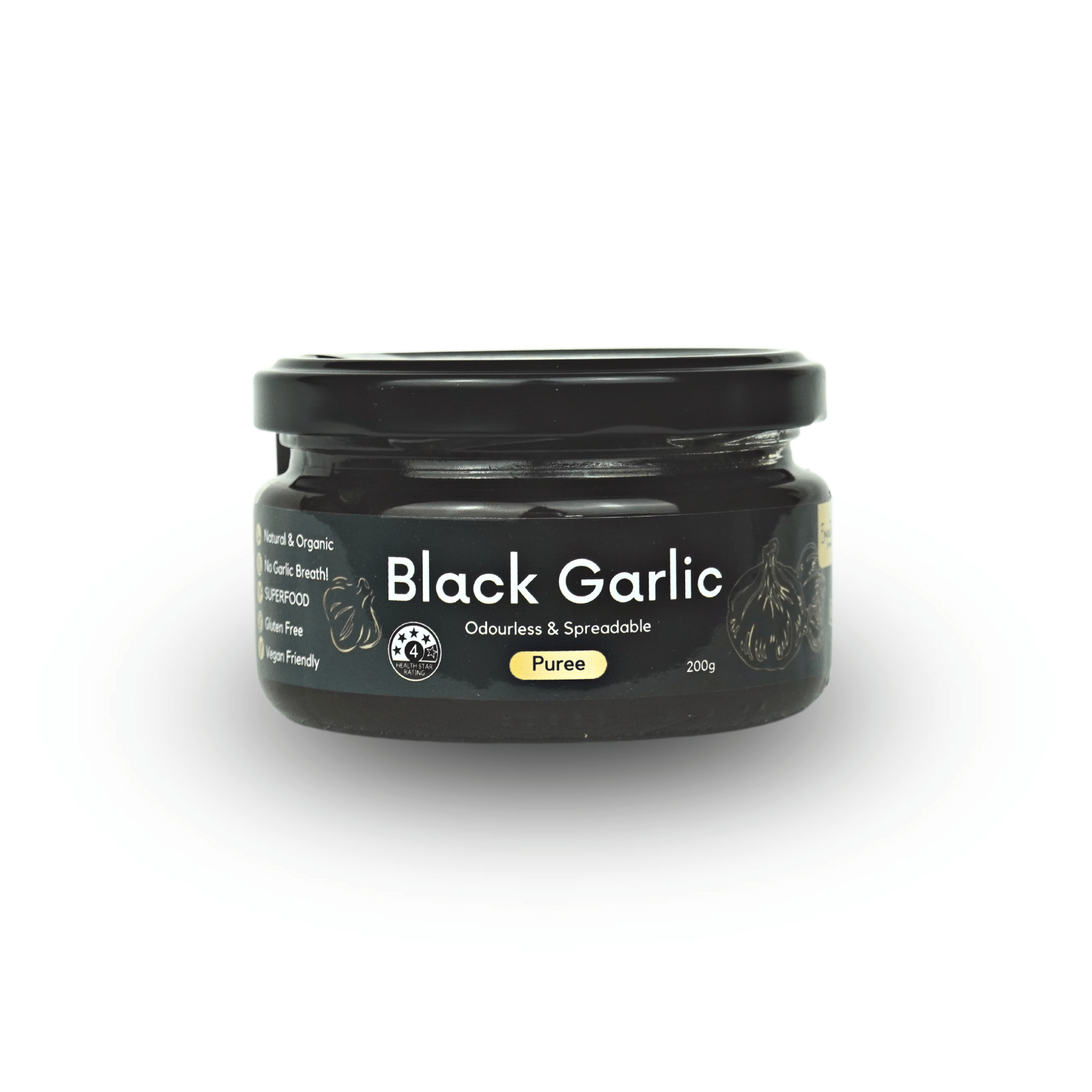 Pantry
Black Garlic Puree 200g
Organic BLACK GARLIC puree, eating healthier doesn't need to be boring! A spoonful of black garlic puree can breathe exciting flavours into meals and snacks, while improving your overall health – Win-win.
Odourless Black Garlic puree adds an interesting and complex taste experience without overpowering your dish. It blends effortlessly into sauces, marinades, dips & more… for a truly unique flavour!
Aged black garlic cloves, water, coconut oil & sea salt.
5 deliciously simple ways to enjoy the taste and health benefits of black garlic puree.
Mix with mayonnaise to create aioli. Then add tomato sauce to create a unique & delicious thousand island dressing!
Combine black garlic puree with soft butter & mixed herbs, then roll into a log into using wax baking paper to create garlic herb butter.
Melt a dollop of black garlic puree with butter in a frying pan & cook mushrooms, kale, seafood (garlic butter prawns) Yummmmmy
Blend with balsamic vinegar, red ginger, salt & pepper and Marinade meats of veggies
Add a spoonful of black garlic puree to your rice while cooking in a pot or rice cooker. Then combine with veggies in a wok to create black garlic fried rice.
Questions and answers of the customers
There are no questions yet, be the first to ask something for this product.