{{ addToCartSuccessMessage }}
{{ addToCartErrorMessage }}
Supplements
Curcumin Forte Capsules (180 capsules)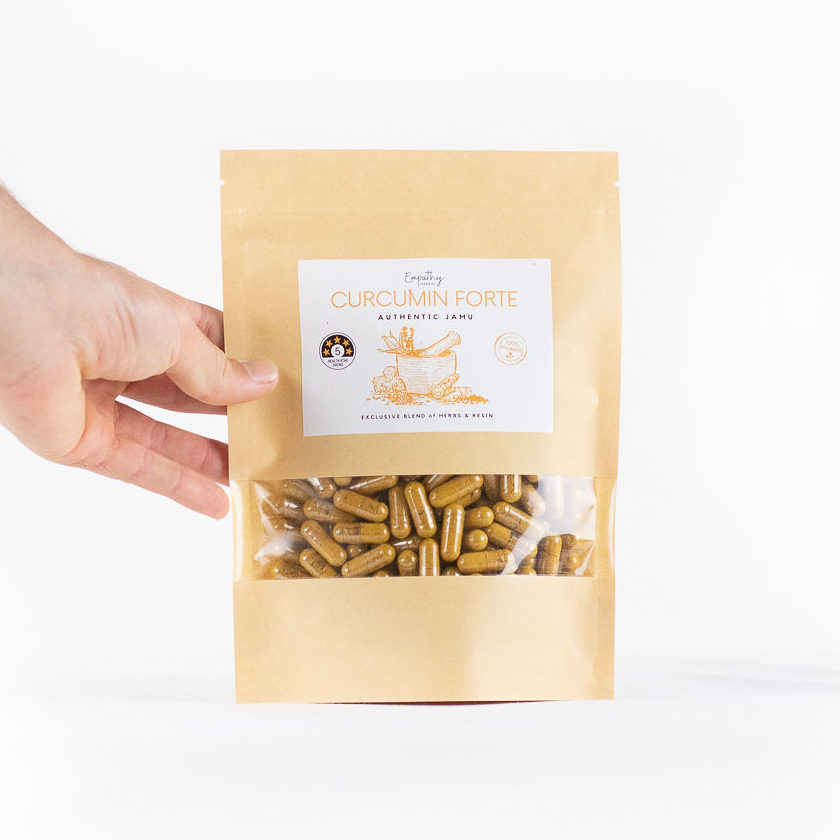 Supplements
Curcumin Forte Capsules (180 capsules)
TRADITIONAL FORMULA: Buy Curcumin capsules packed with Curcumin forte, a complex yet balanced blend of unique herbs & resin! Contains turmeric roots, red ginger roots, white turmeric roots, black pepper, and frankincense.
Diverse Benefits: Curcumin Forte has been used for centuries in a variety of traditional recipes for health and well-being.
Natural & Organic: Free from genetically modified components & synthetic chemicals. No traces of preservatives or additives are present when you buy Curcumin tablets from us.
Organic Tumeric, Organic White Tumeric, Organic Red Ginger, Orgnaic Frankincense and Organic Black pepper.
Questions and answers of the customers
There are no questions yet, be the first to ask something for this product.