{{ addToCartSuccessMessage }}
{{ addToCartErrorMessage }}
Pantry
Everyorganics EveryMite The Original 240g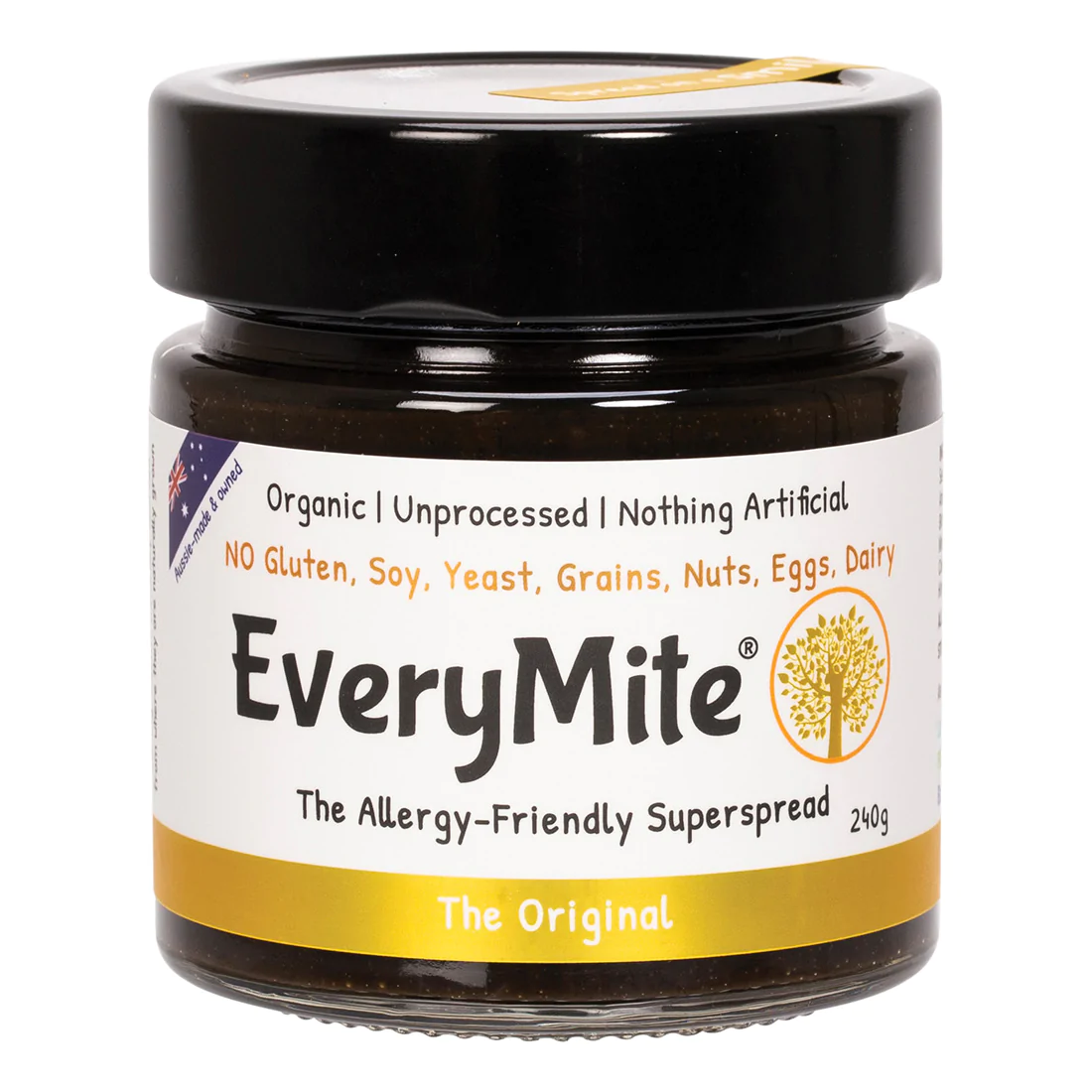 Pantry
Everyorganics EveryMite The Original 240g
Nutrient-Dense, Allergy Friendly & 100% Organic Super Spread - The Original
This delicious allergy-friendly super spread by EveryOrganics is an unprocessed, all-natural and highly nutritious spread made with premium, raw and certified organic ingredients, including organic black sesame seeds, organic coconut amino sauce and organic apple cider vinegar. A delicious natural spread the whole family can enjoy, each ingredient is kept in its natural raw state to maintain optimum nutritional value!
Made with premium, 100% natural ingredients
Delicious, nutrient-dense and allergy-friendly
A healthy super-alternative to heavily processed Vegemite
Free from soy, grains, nuts, dairy, eggs, thickeners & fillers
Absolutely no artificial flavours or preservatives
Vegan, paleo, keto-friendly, gluten-free and dairy-free
Everymite super spread is packed with naturally occurring minerals, vitamins, amino acids, protein and fibre, with gut-friendly enzymes and bacteria to help enhance the absorption of nutrients. It contains:
Essential minerals, including copper, calcium, magnesium, iron, zinc, potassium and selenium.
17 naturally occurring amino acids, protein and dietary fibre.
An impressive vitamin complex that includes vitamins B1, B2, B6 and C.
Acetic acid - to help your body absorb essential minerals from foods.
Certified Organic Black Sesame Seeds, Certified Organic Coconut Amino Sauce (Fermented Coconut Nectar, Birds Eye Chilli, Garlic, Onion, Sun Dried Mineral-Rich Sea Salt), Certified Organic Apple Cider Vinegar (With The "Mother") and Pink Himalayan Rock Salt.
Questions and answers of the customers
There are no questions yet, be the first to ask something for this product.