{{ addToCartSuccessMessage }}
{{ addToCartErrorMessage }}
Supplements
Moringa Capsules (180 capsules)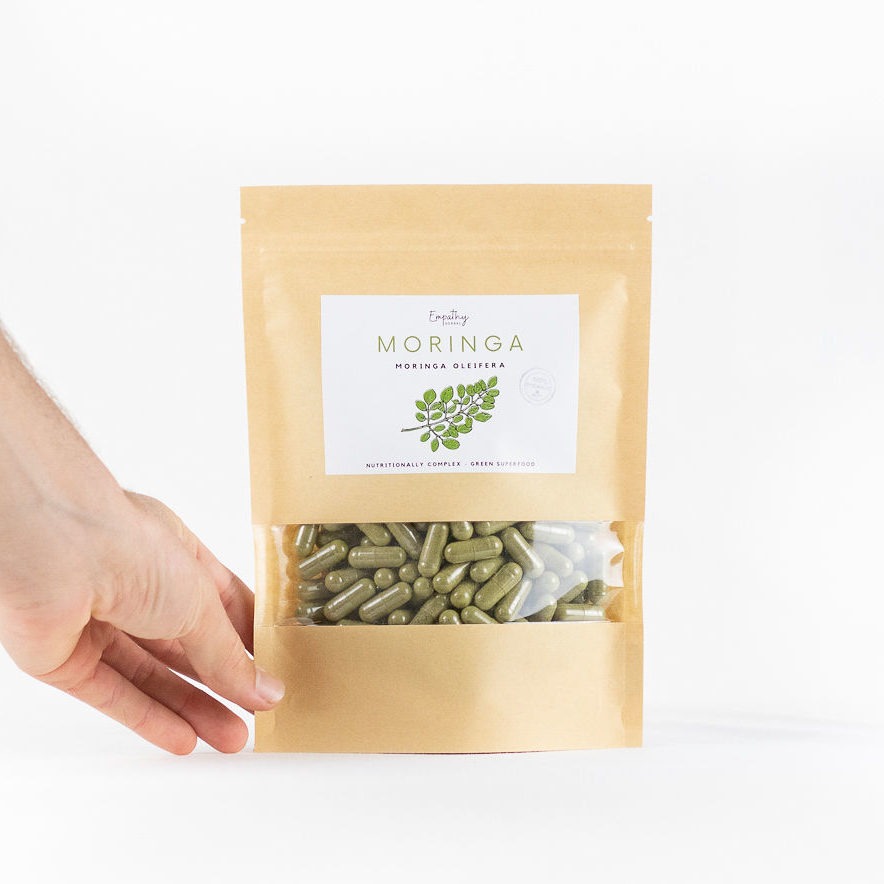 Supplements
Moringa Capsules (180 capsules)
Welcome to Moringa, the Most Nutritionally Complete plant-based Supplement on the market! We are proud to offer you an extraordinary product that is loaded with health benefits. The leaf of the Moringa tree is nature's most nutrient dense superfood, giving your body 92 essential nutrients including 46 antioxidants and 36 anti-inflammatory compounds. It is also a great source of 18 amino acids with 9 of them being essential amino acids – no other health food can match it!
When compared to other healthy foods MORINGA CONTAINS MORE!
Vitamin C than Oranges

Vitamin A than Carrots

Calcium than Milk

Protein than Yogurt

Potassium than Bananas

Magnesium than Kale

Iron than Spinach
100% Organic Moringa Leaf
2-4 capsules taken once to twice a day
Questions and answers of the customers
There are no questions yet, be the first to ask something for this product.