{{ addToCartSuccessMessage }}
{{ addToCartErrorMessage }}
Supplements
Nordic Naturals Arctic Cod Liver Oil Lemon Flavour 237ml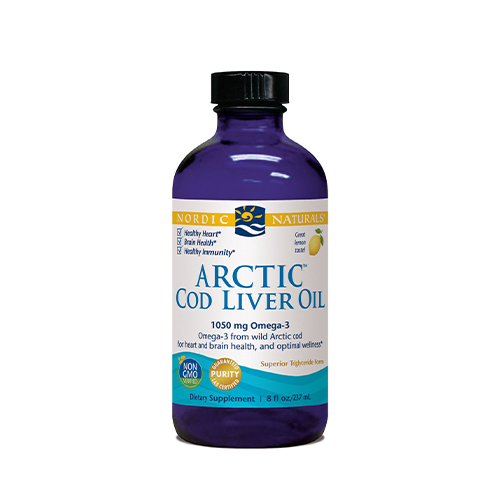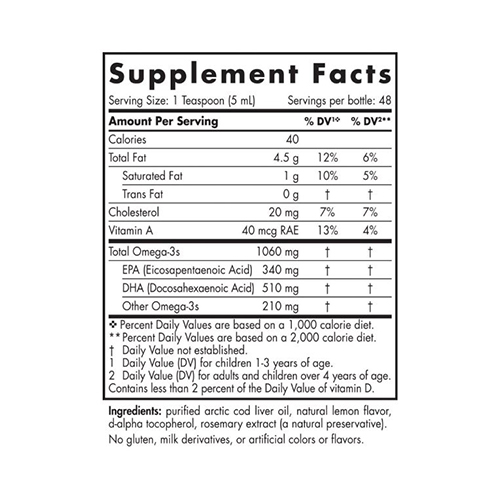 Supplements
Nordic Naturals Arctic Cod Liver Oil Lemon Flavour 237ml
Nordic Naturals Arctic-D Cod Liver Oil was developed for people who want the health benefits of DHA, EPA and natural vitamin D3. Nordic Naturals has raised the bar on purity and freshness with our "Gold Standard" Arctic Cod Liver Oil. Nordic Naturals oversees production from sea to finished product—assuring 100% Arctic cod is delivered, within hours of being caught, to our plant for molecular processing in a nitrogen environment. The result—the purest and best tasting cod liver oil.Every batch of Nordic Naturals fish oils is third-party tested for environmental toxins, including heavy metals, dioxins, and PCBs. All fish oils used in Nordic Naturals products surpass the strictest international standards for purity and freshness.
Purity, Freshness - 3rd Party Tested
Great Lemon Taste!
Made from 100% Arctic Cod Livers
Superior Triglyceride Form
Omega-3's EPA + DHA, with Vitamin D3
Gold Standard
Dietary Supplement
Pharmaceutical Grade
Molecularly Distilled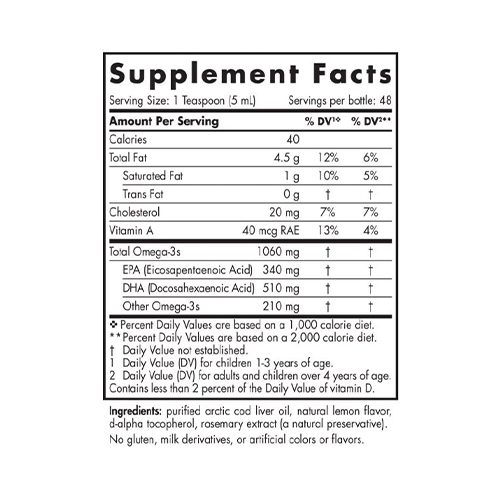 Take one teaspoon daily, with food, or as directed by your healthcare professional or pharmacist. For best results, please refrigerate and use within three months after opening.
Questions and answers of the customers
There are no questions yet, be the first to ask something for this product.