{{ addToCartSuccessMessage }}
{{ addToCartErrorMessage }}
Skincare
QueenBee Secrets Skin Recovery – Moisturising Relief Balm 300ml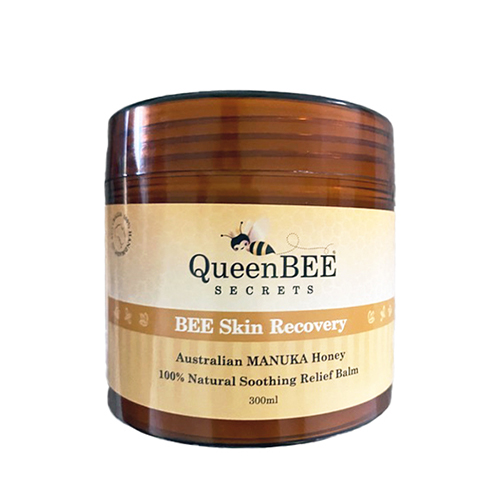 Skincare
QueenBee Secrets Skin Recovery – Moisturising Relief Balm 300ml
Australian Manuka Honey is very high in antibacterial properties. With an MGO of 820 it is widely used for wound healing amongst other things. Long held in high esteem New Zealand Manuka Honey is well known yet our very own Australia's Manuka Active Jelly Bush Honey is only just now coming to the fore. Although it has been around for a very long time it is only in recent times that higher grades of activity in the Jelly Bush Honey have been established with scientist researching it's amazing anti inflammatory and healing properties.
This new balm was developed for a 13 yr old girl . It's moisturising effects were significant and helped the torn skin to sooth giving instant relief.
The photos were given to us before and after using BEE Skin Recovery . The results took around 3 months. We have Meghan and her family's permission to show these results which are significant.
Australian Manuka (Jelly Bush) Honey +20 MGO 820 Active., Shea Butter, Grape seed oil, Vitamin E, Kernal Oil,(Sustainable plantation) Cetyl Stearyl Alcohol (From plant ) Organic Beeswax, Soya Bean oil, Pure Lavender essential oil..02% .
SKU: QueenBee Secrets Skin Recovery-Soothing Relief Balm 300ml
Questions and answers of the customers
Q
Can it be used against nappy rashes?
A
Yes, it's very suitable for rashes also