{{ addToCartSuccessMessage }}
{{ addToCartErrorMessage }}
Supplements
Sow N Reap Co Elderberry Syrup 250ml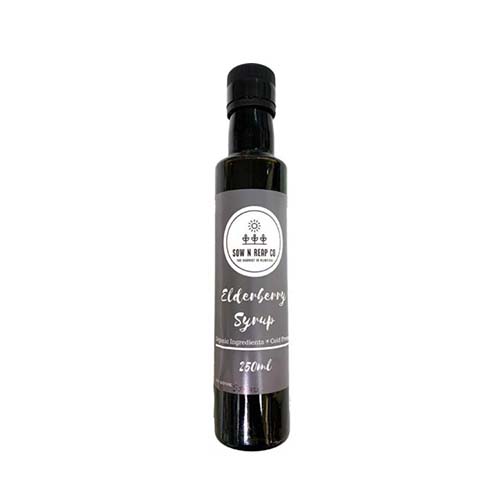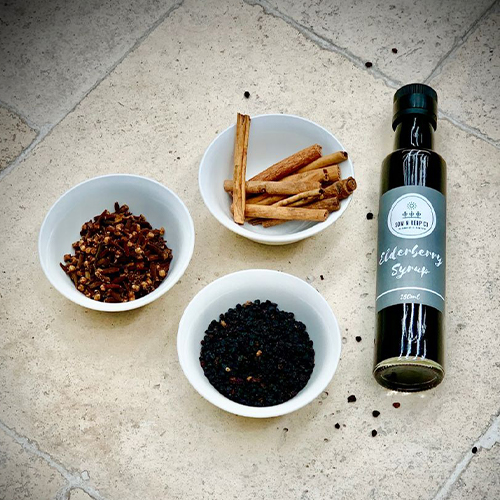 Supplements
Sow N Reap Co Elderberry Syrup 250ml
Boost your immune system naturally with Sow N Reap Co Elderberry Syrup. A delicious blend of organic ingredients jam-packed with Sambucus Nigra Elderberries – one of the most densely nutritious berries in the world. An age-old "cold and flu" elixir, Elderberry is also widely reported for its health benefits in modern clinical research.
Health benefits may include:
– Prevention and treatment of colds and flu
– anti-fungal
– anti-inflammatory
– anti-allergy
– anti-viral
– relieves sore throats
– alleviates congestion
– soothes upset stomachs
– natural antiseptic and analgesic helping to eliminate the spread of germs
– improves exercise performance
– reduces blood pressure and blood sugar levels.
Organic Sambucus nigra elderberries
Springwater
Raw local honey from the Yarra Valley
Cloves
Ginger
Ceylon cinnamon
Use once daily, up to three times daily:
Adults - one tablespoon
Children - one teaspoon
Not for use for infants younger than 12 months as it contains raw honey.
SKU: Sow N Reap Co Elderberry Syrup 250ml
Sara Philip
29/01/2023
Sara Philip
(verified owner)

-

Jan 29, 2023

A winter staple in my house to help combat the school and childcare bugs at bay! Great tasting liquid that my kids happily have everyday.
Suzan Kirsten
25/06/2022
Suzan Kirsten
(verified owner)

-

Jun 25, 2022

Amazing product, would highly recommend
Questions and answers of the customers
Q
Is this product safe to take during pregnancy?
A
Hello, It's best to consult your health professional prior to taking Sow N Reap Co Elderberry Syrup 250ml.